Classical Greece: Athens, Nafplion, Olympia, and Delphi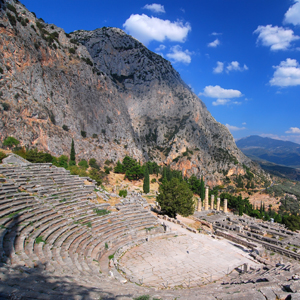 Classical Greece
Experience Athens, the cradle of the Western Civilization, and the ancient sites of mainland Greece. You begin with three nights in Athens with a city tour and dinner, before picking up your rental car and driving to Nafplion, a beautiful seaport town and the capital of Greece from 1821-1834, in the eastern Pelepoennese area. After two nights here, proceed to ancient Olympia, the birthplace of the Olympic Games, before traveling to Delphi, site of the famous oracle.
...
About Avanti Destinations

The passion to serve and inspire savvy travelers with innovative and personalized vacations has been the driving force for 31 years at Avanti Destinations. We have the passion for independent travel and want to share it with you! We provide you with authentic travel experiences backed by our expert knowledge. You go where you want. When you want. With the flexibility to savor special moments along the way. Your vacation is uniquely yours. That's Avanti!
Our record of success at Avanti
...